Bring your living room to life with Hue TV.
Just aim Hue TV at your monitor and your space lights up with colors that follow the show you're watching. Using your device's camera, the app picks colors and sends them to your Philips Hue, LIFX, and Avea lights.


Pull up to 3 colors

from live video

Or add extra harmonized colors for a sophisticated effect. Choose bulbs. Adapt colors, speed, and brightness to your taste.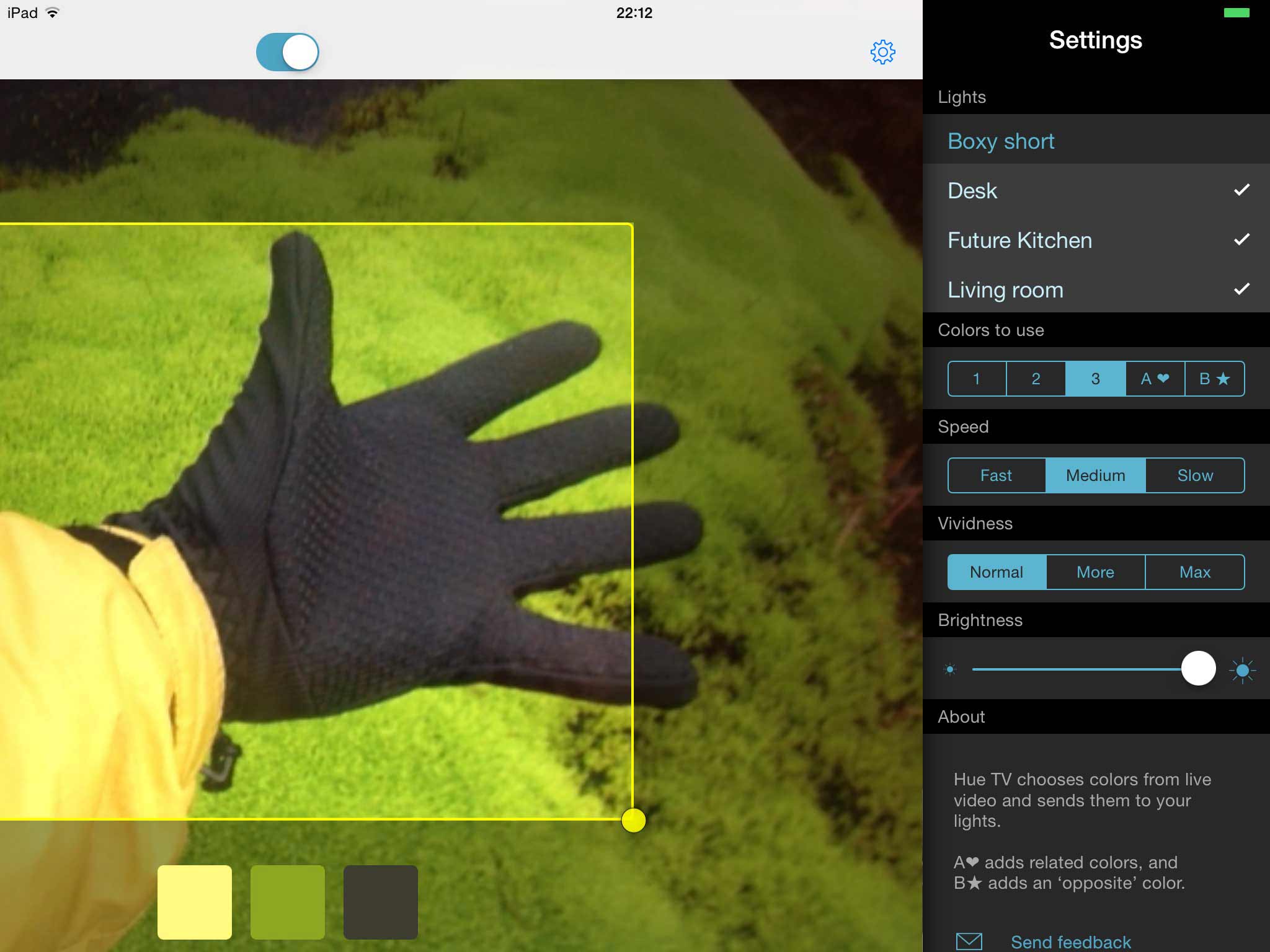 Immerse yourself in video hues
Works with Philips Hue, LIFX, and Avea. Or mix and match all three.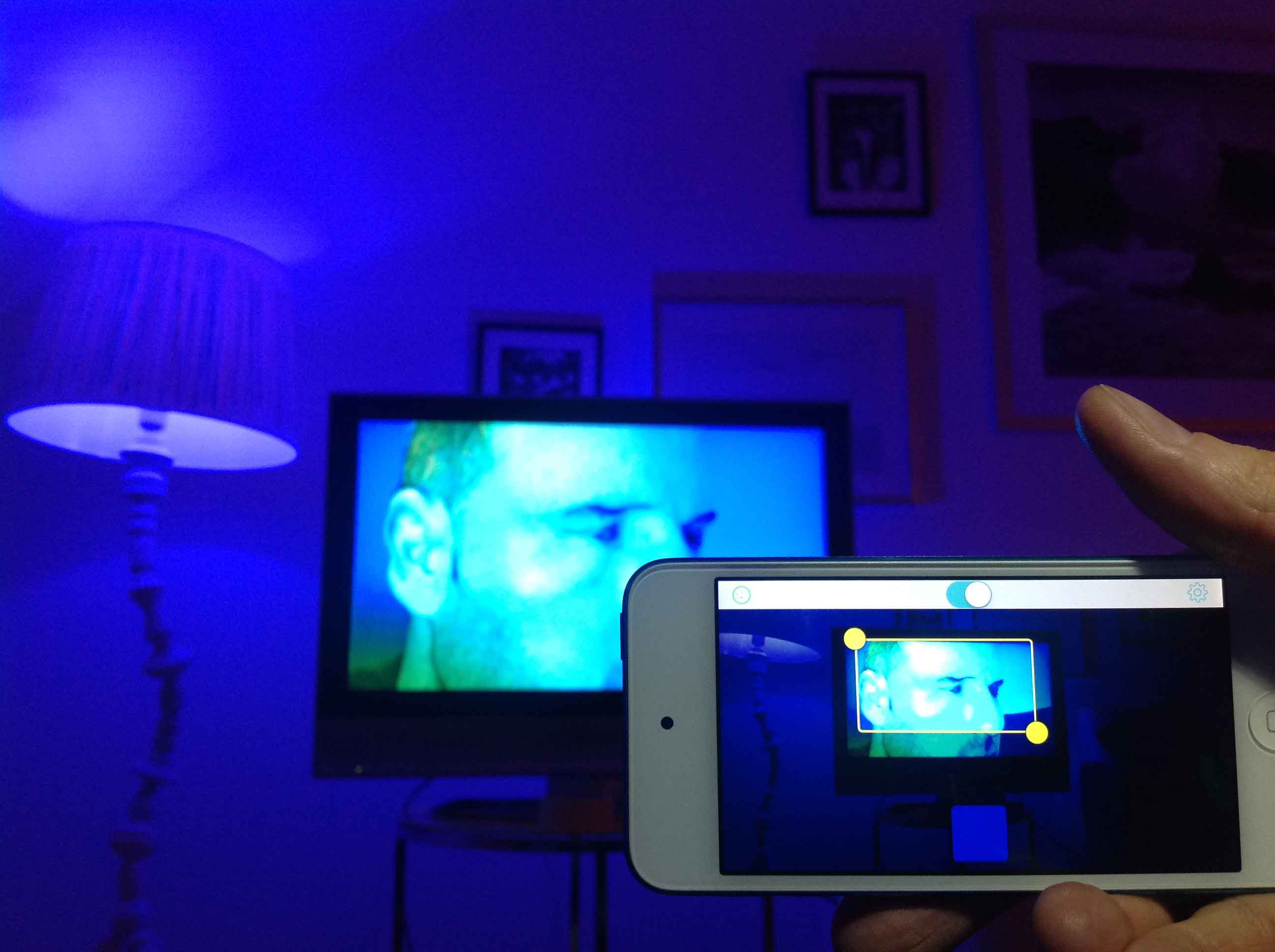 We hope you'll give Hue TV a try.